Cutlery Utensils Pack CPLA - Compostable & Biodegradable
COMPOSTABLE CUTLERY EXTRAORDINAIRE
High-Quality Compostable Cutlery That Does It All
---
Ecospace® cutlery is made from CPLA, a crystallized form of bio-plastic made from corn starch. Unlike other kinds of bio-plastic silverware you may have seen in the past, our cutlery is extremely heat-resistant, microwave-safe and perfect for hot food – all the way up to 100° Celsius or 212° Fahrenheit!
Ecospace® cutlery is also extremely durable, and takes a beating in the dishwasher without losing its sharp cutting edge. Our knives will easily cut tough raw vegetables (and all other kinds of foods) without becoming dull through many repeated uses.
Plus, unlike wood, bamboo and metal cutlery, Ecospace® never absorbs food flavors, so you can always enjoy your meal. The bottom line: don't settle for second-best.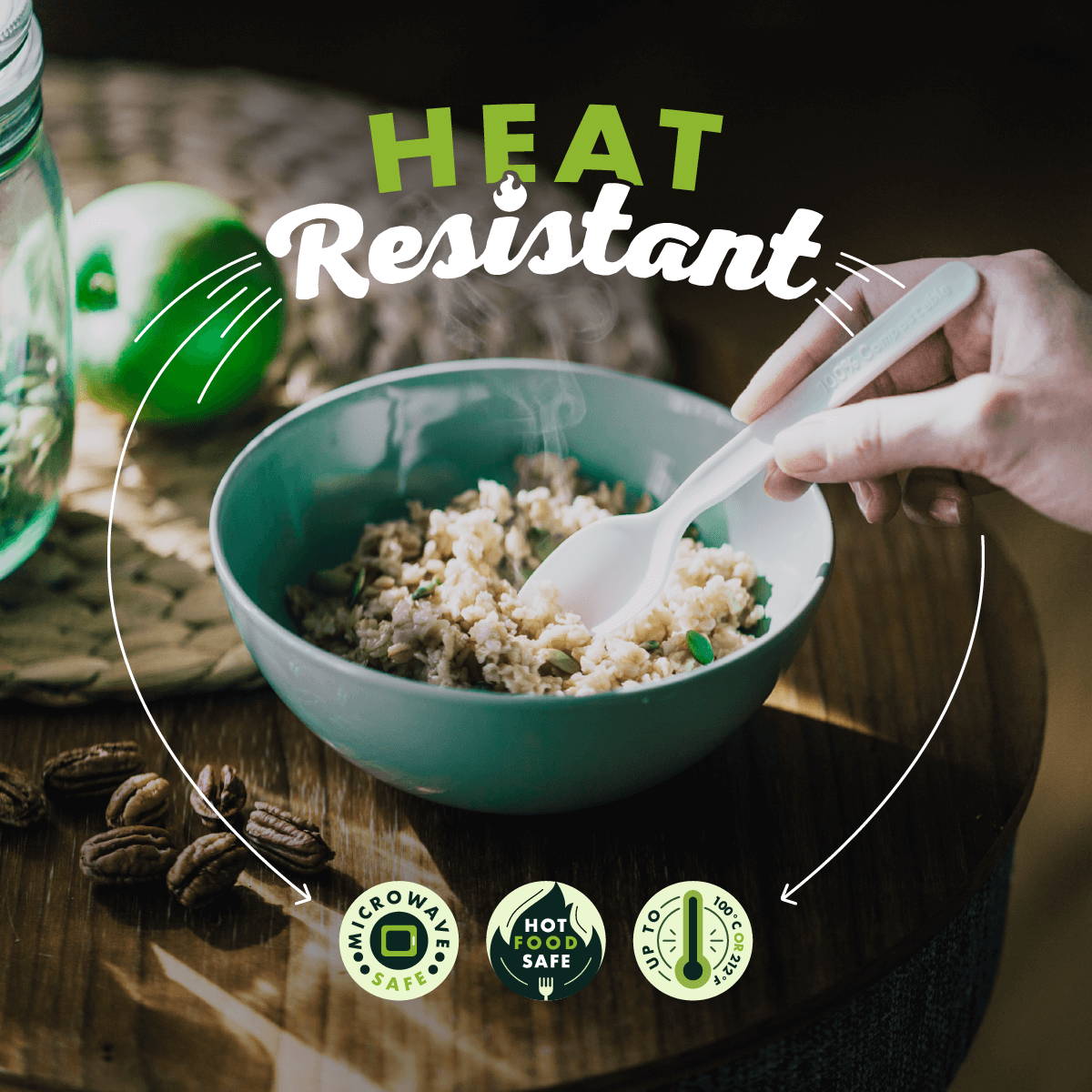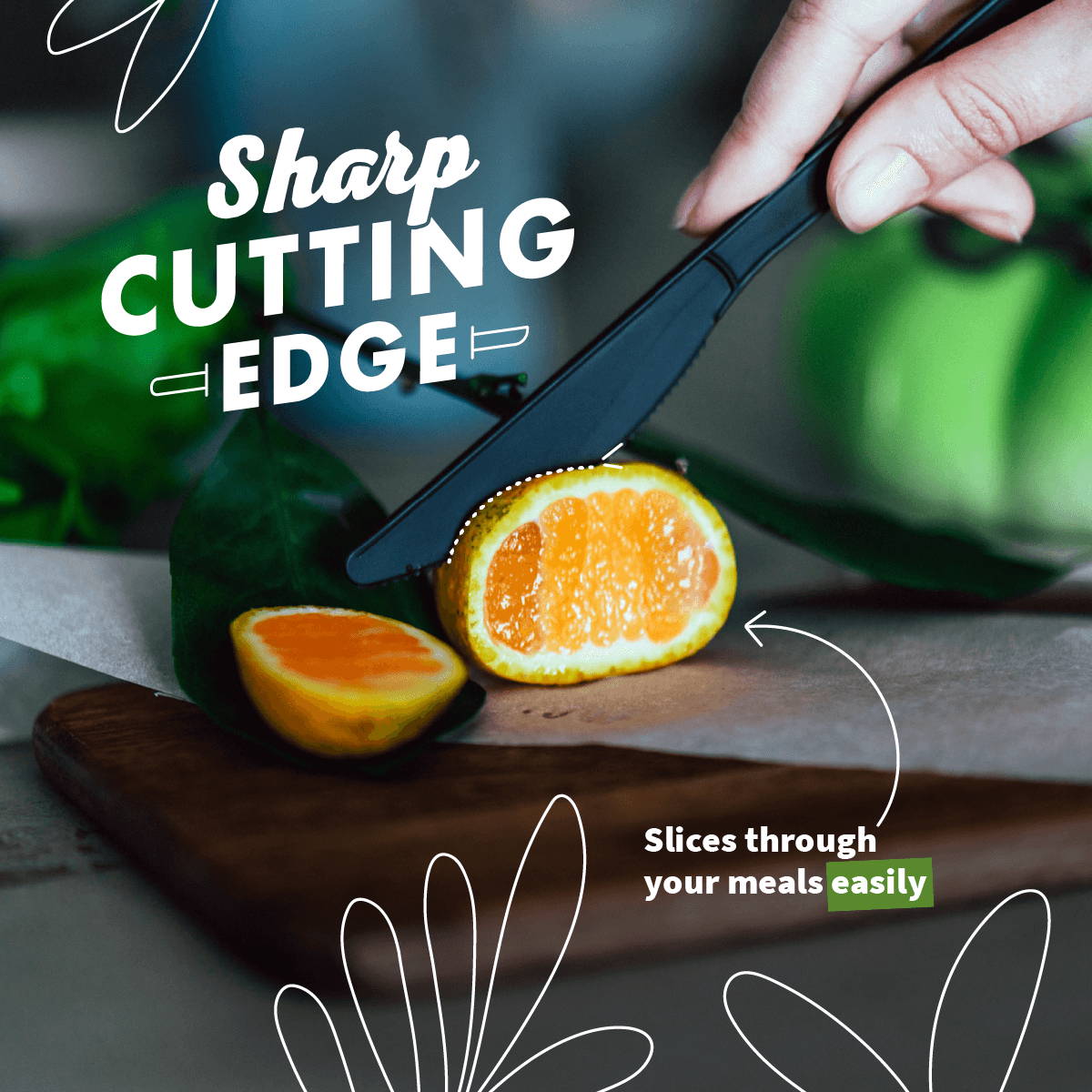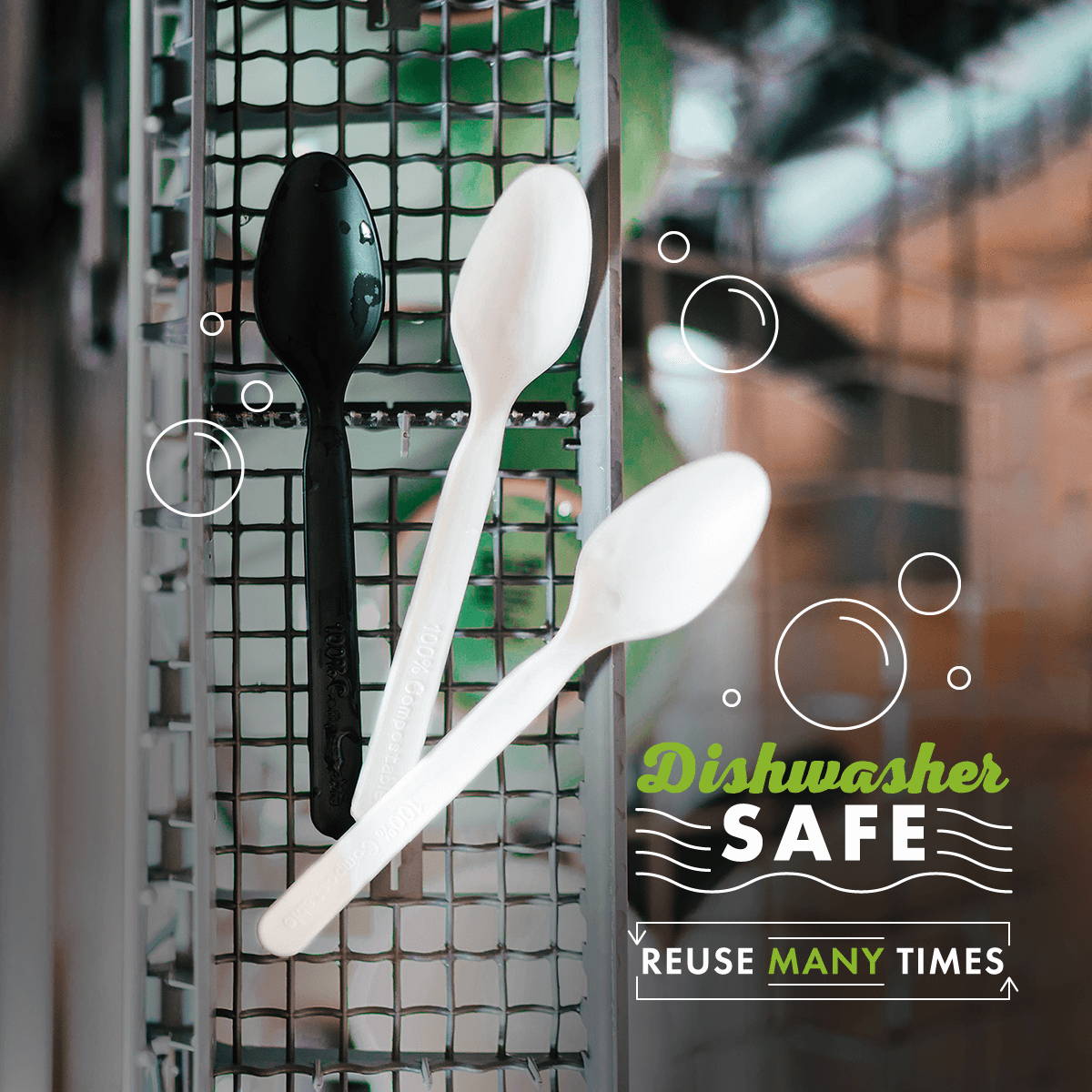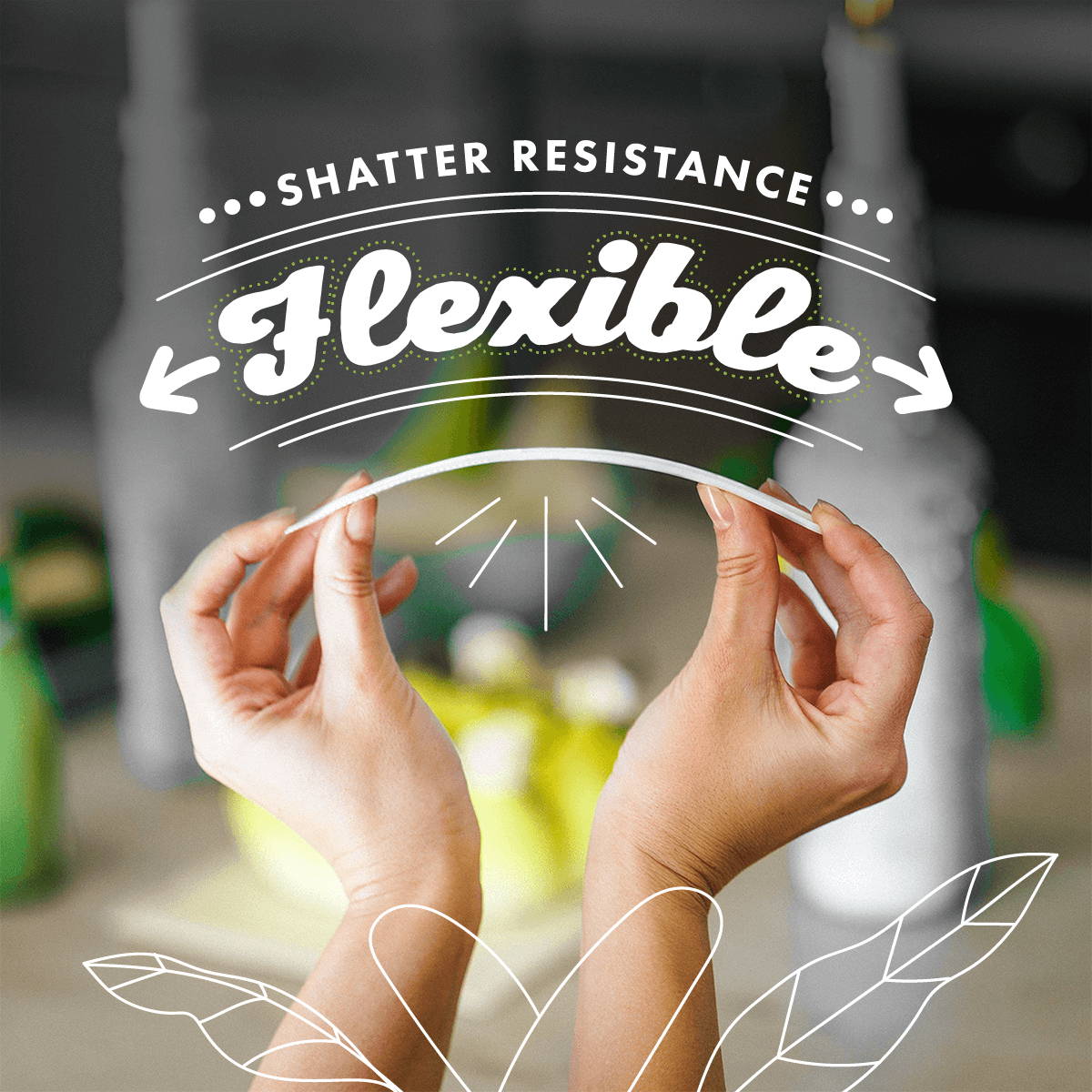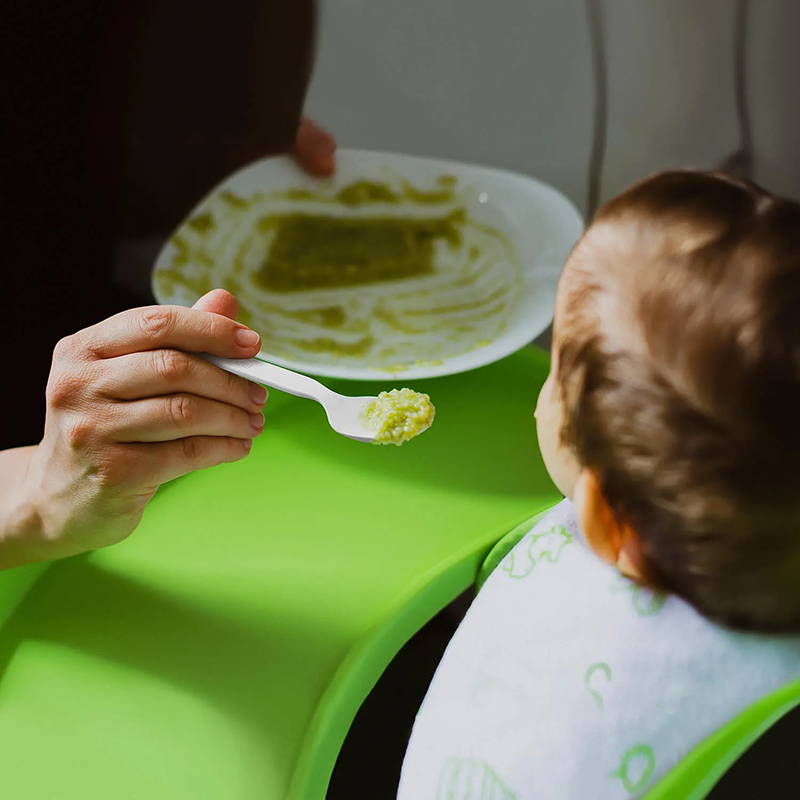 100% Plant Based & Non-Toxic
---
Ecospace® CPLA is certified Seedling compostable – that means that after you are done using it, you can compost it back into just soil and water. Even more impressive, the resulting soil has to be suitable to grow new seeds in it – meaning it has to have nutrients in it.
As a result, CPLA is so much safer than petroleum-based plastics. CPLA is only made from ingredients like corn starch and citric acid which is found in citrus fruits. It does not leach anything into your food like most plastics, is 100% contamination-free (including phthalates, BPA, BPS, chlorine and all other plastic additives), non-GMO, and vegan.
And unlike wooden compostable cutlery, it won't even splinter! Ecospace® is undoubtedly the safest compostable cutlery in existence.
Eco Friendly From Beginning To End
---
Ecospace® Compostable Cutlery is made with 100% Renewable Resources – fast-growing Non-GMO maize starch which is completely Biodegradable and Tree-Free.
Not only that, it is also Compostable. See, biodegradation is nice but there is no time-frame - it could take 200 years! As long as something eventually biodegrades, it is called biodegradable. Kind of misleading, isn't it?
That's why our forks, spoons and knives are 100% BPI and OK Compost certified, which proves that they can be composted into soil using a 12-week composting process.
Just 3 months and your plastic footprint will be completely erased.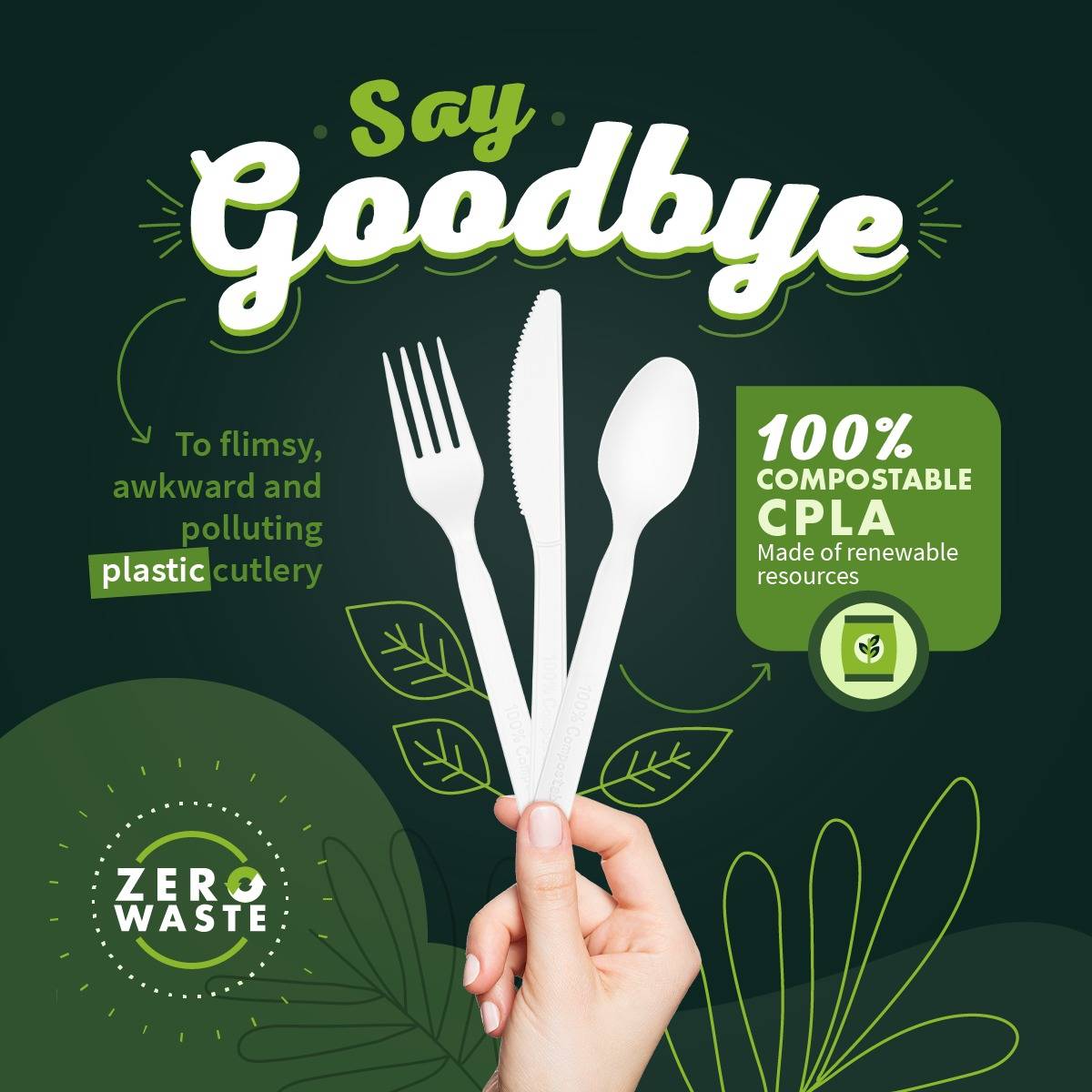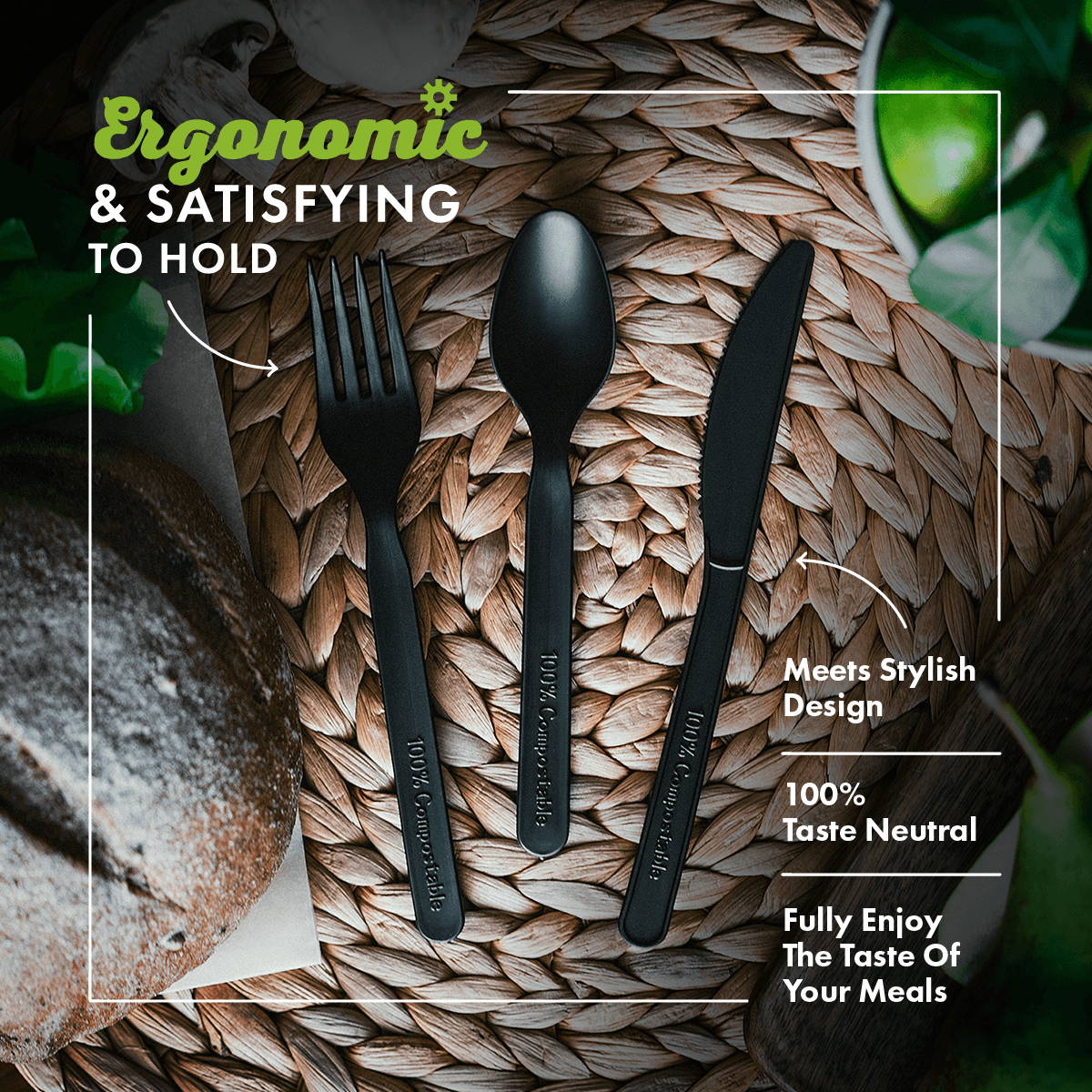 A Design That Feels Comfortable In Your Hand
---
Ecospace® only makes the best-looking and feeling cutlery available.
Every utensil is finished with a premium matte surface, and is neither too small nor too big with our extra-long design. No more fumbling with awkward small pieces of cutlery, and no more awkwardly gripping strange round wooden silverware.
Ecospace® cutlery is designed to give you something substantial to hold onto, so that you'll feel comfortable skewering your food and cutting through it. Being crystallized PLA, it is rigid enough to provide satisfying resistance, durability, and sharpness.
Ecospace® even comes in two colors: black and white!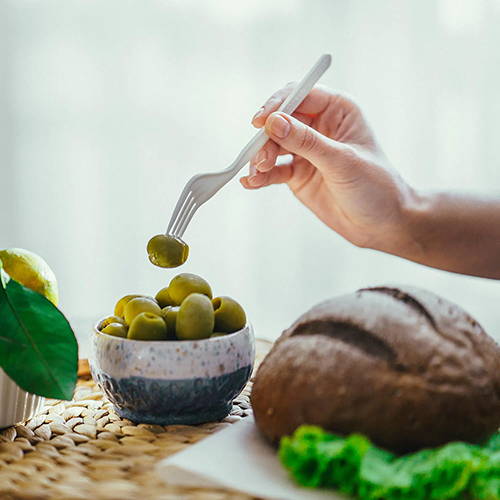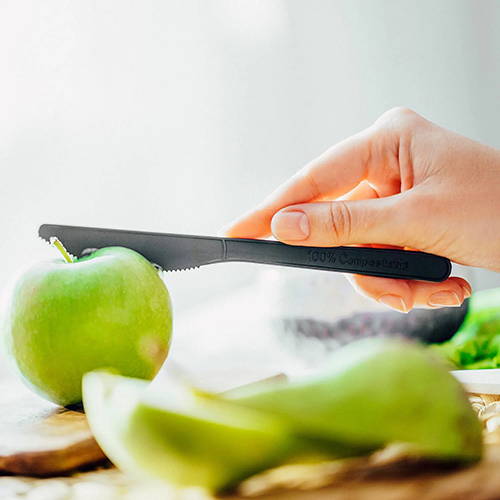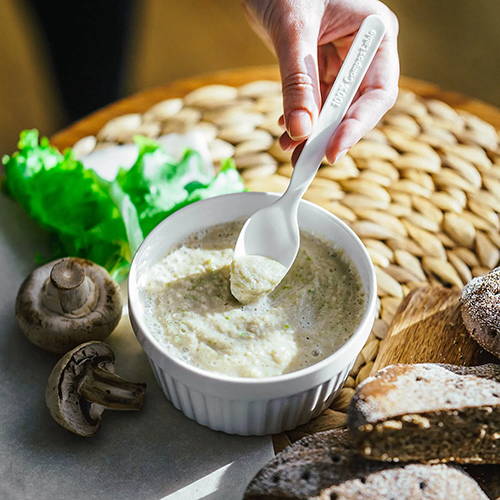 CONVENIENT TRAY & COMPOSTABLE BOX
Display Or Store Your Ecospace® Cutlery In Style
---
Every box of Ecospace® cutlery includes a silverware tray for your convenience. Whether you need to display the cutlery for the guests at your party (or your restaurant), or you simply use it as a handy stockpile around the home, it makes your life easier.
Even better! The tray and the packaging your Ecospace® cutlery comes with is 100% compostable too! We even designed the tape that seals your box shut to be compostable PLA. Our products all come 100% guilt-free for your peace of mind.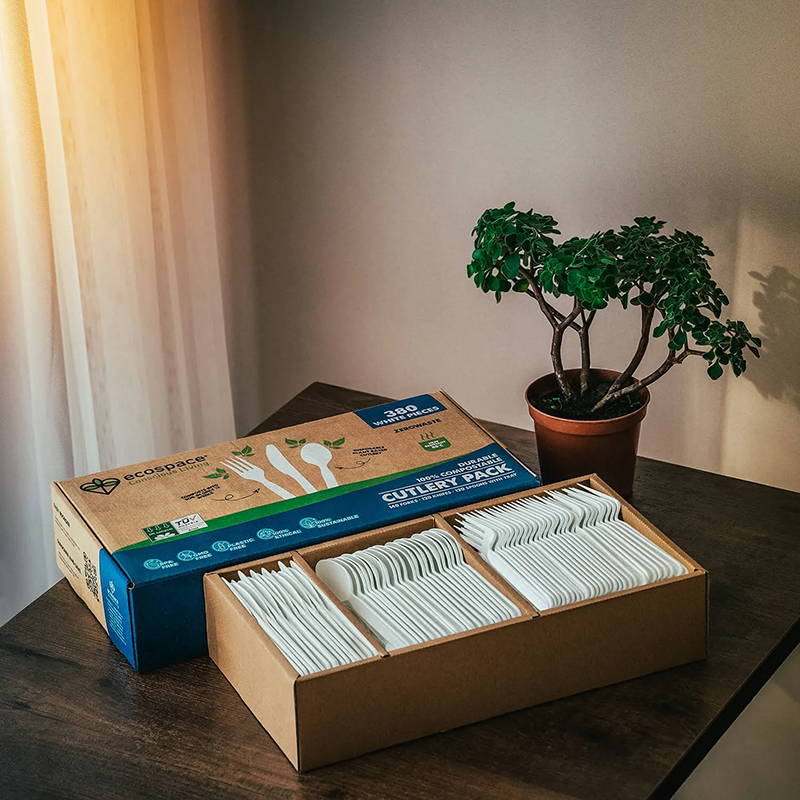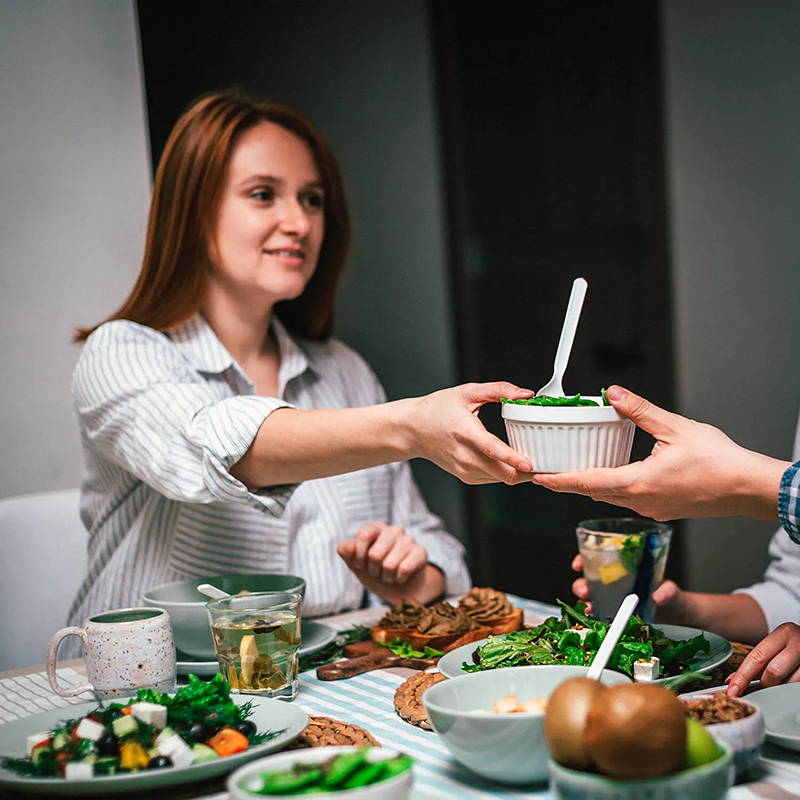 Camping, Picnics, Catering, BBQ's, Lunches, Events, Restaurants…
---
What event can't use a little bit of planet-friendly disposable cutlery? It makes setting up and cleaning everything at least 10X easier, and it's much more user-friendly for your friends and family as well.
There is absolutely NOTHING Ecospace® can't do. So gather up your friends and family and have some fun, without the guilty conscience that comes from knowing you are harming our earth.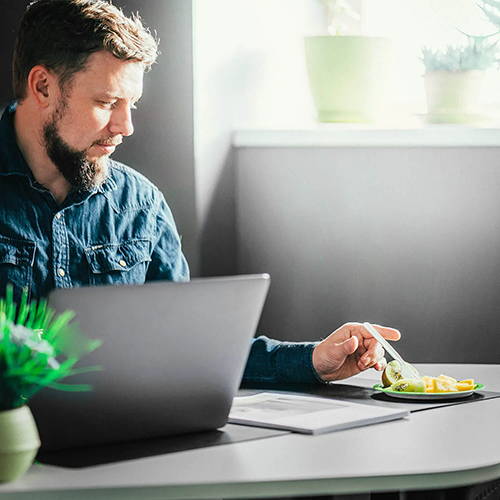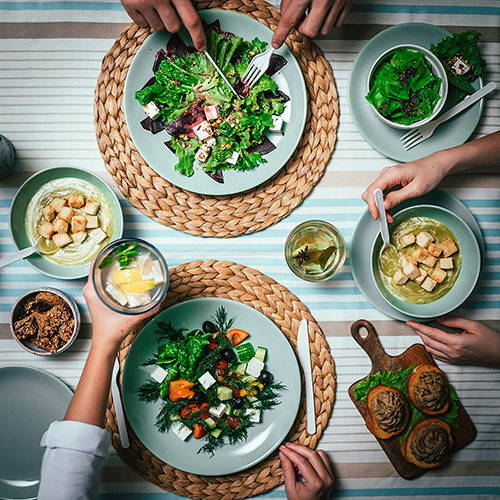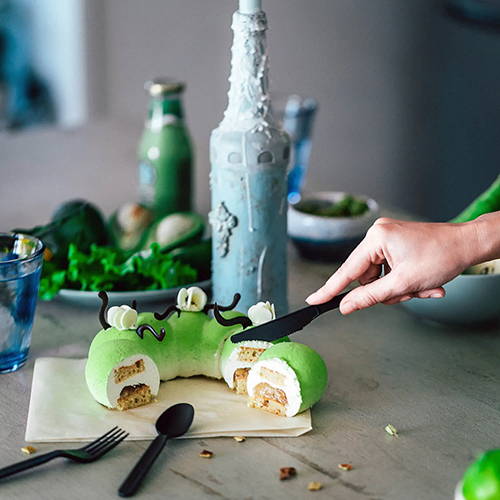 Show Us How You Use Ecospace®
---
We'd love to see how you use Ecospace® in your daily life. #EcospaceEarth and tag us @EcospaceEarth!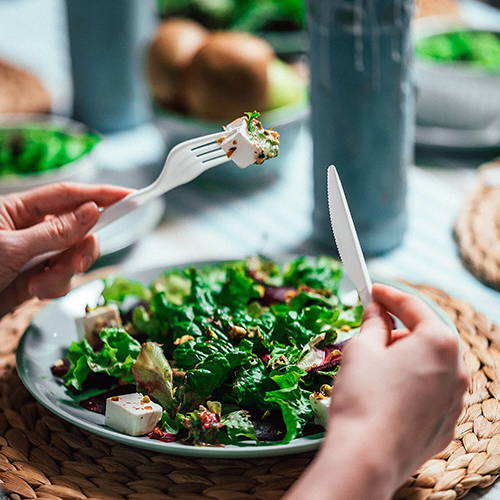 How Do We Compare To Other Brands?
---
Here at Ecospace®, we LOVE accountability. If there's another brand out there better than ours, we want to hear about it so we can learn from them. That's why we openly compare our products to the others out there to see which ones rise to the top.
It's important for you to be informed about the eco-friendly industry so you can make the best decisions. Read our Comparison page to learn more about how Ecospace® compares to others.